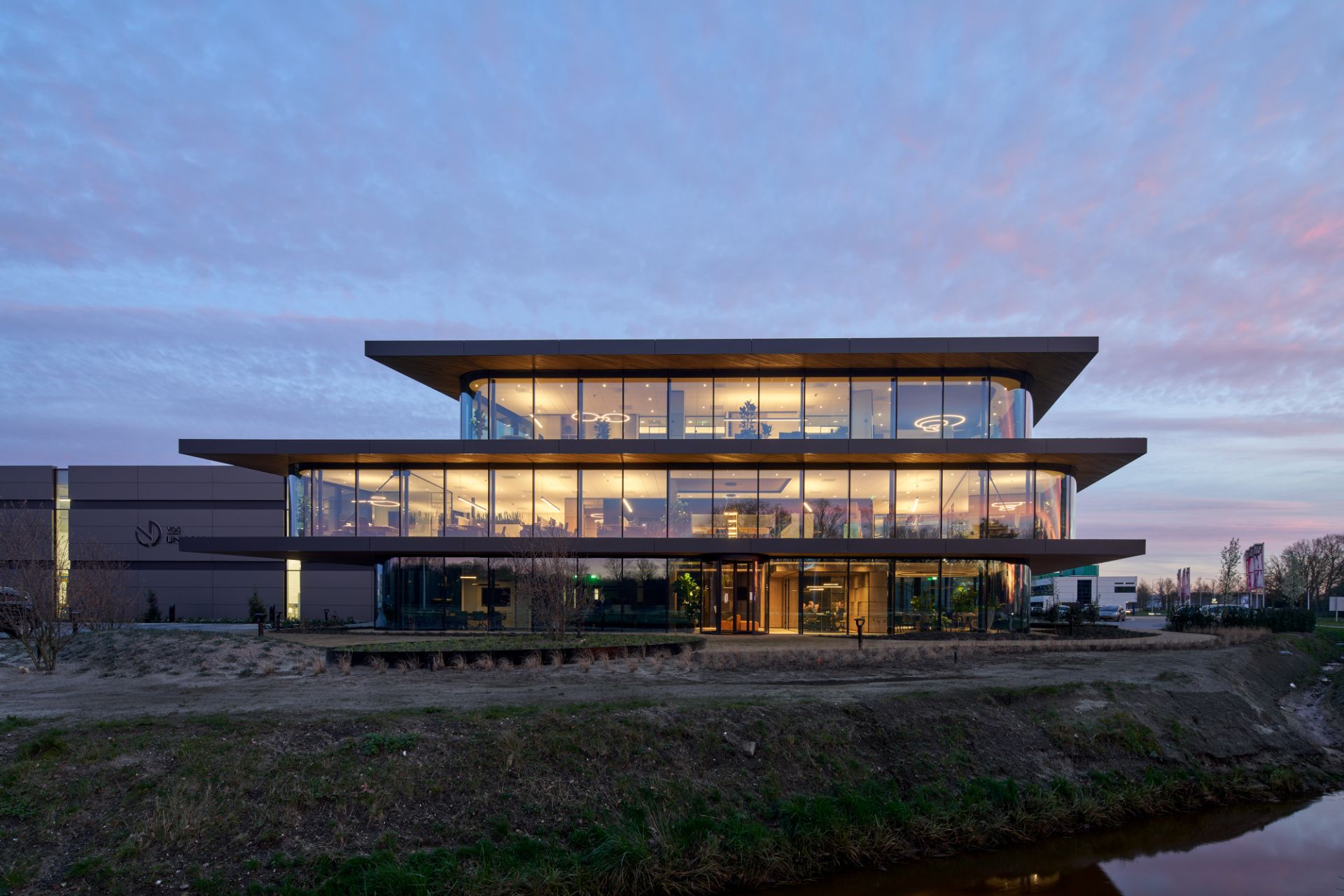 Want to work more efficiently? Expand, build out, or create newly built business premises for your company? Hire, purchase or lease? Unibouw realises optimal business premises in the e-commerce sector. Moreover, our advisors think with you concerning financial solutions. Whatever your plans, Unibouw will make a high-quality offer at a competitive price.
Optimal design
Thanks to their years of experience, our advisors know exactly about the issues you are dealing with. Together with you, they will map out the criteria that your new logistics centre or extension must meet. Our architect, logistics advisor, project coordinator and regular partners work intensively together to come up with the best design. The big advantage of this is that the design is both technically feasible and achievable within the budget, and that no more attention has to be paid to details in the implementation phase.

For business people who require it, Unibouw offers a unique, free consultancy service. With this, we go back to the core before building starts: What, exactly, do you want to achieve with the new premises? What is the aim? Is it to work faster, more efficiently and/or more sustainably? To resolve specific problems? To save costs in the end? To exploit new markets? To be able to organise the logistical process differently? With our wealth of business and architectural experience, we can make an accurate analysis and, based on this, present an effective and intelligent design. This helps you to achieve a good operating result.
Working method
Unibouw takes on all the responsibility in the preparation, during construction, and also afterwards. The collaboration can be as intensive as you desire. For example, we can simply produce a design. Or we can be involved from A to Z, from the development of the design to the licence application.
Quickly operational
A new logistics centre can be built faster than you think. Our modular building system makes for short construction times and a high-quality finish. We always deliver within the specified deadline. And on a turnkey basis, so you only have to turn the key and can get started straight away on laying out the new logistics centre.
Strategic location
For entrepreneurs in e-commerce, it's essential to have a strategic location. An excellent labour market and multi-modal accessibility are important requirements. In addition, with the rise of 'last mile delivery' we see that logistical hubs on the urban periphery are becoming ever more important, especially for e-commerce entrepreneurs. However, there is currently extreme scarcity in the land market. The answer to this? Bouwgrondvinden.nl  
In the Netherlands, Bouwgrondvinden.nl offers the most complete overview of commercial building land. The database was developed with the aid of input from countless land owners, and is supplemented daily with new building land. So it's complete and up to date. Moreover, Bouwgrondvinden.nl offers valuable information and access to plots that are frequently unknown to the market.
Sustainability
Every structure is built with meticulous care, taking into account the latest norms and standards in the field of sustainability. The focus here is on circularity. Thanks to our modular working method and sound preparation, we build quickly and efficiently, with minimal waste. Unibouw has ISO 14001 certification, and has already built many business premises that have received a BREEAM certificate.
News
The latest news from the head office and the construction site
Projects
Proud of every square meters